Director General of Religious Courts Strengthens Cooperation With Saudi Arabia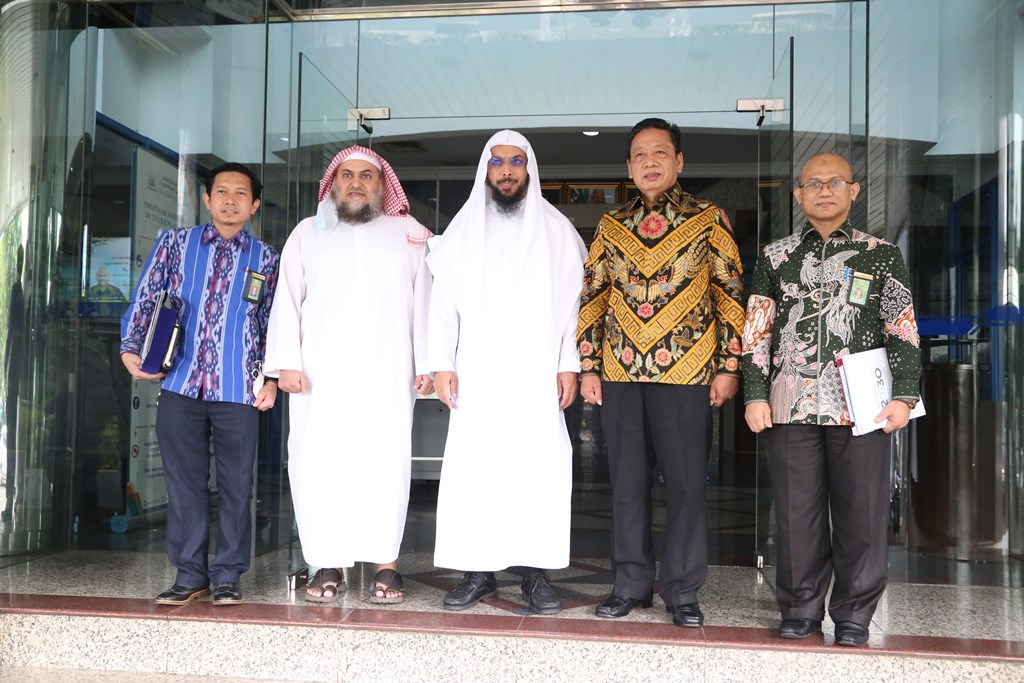 On September 30, 2021, Monday, at 10.00 WIB at the Director's room of the Islamic and Arabic College of Indonesia (LIPIA), which is located on Jl. Warung Buncit Raya No.15 Ragunan, South Jakarta, Dr.Drs. H.Aco Nur, S.H., M.H. The Director General of Religious Court, MA RI accompanied by Dr.H Chandra Boy Seroza, S.Ag., M.Ag, Director of Technical Development for Religious Court Personnel and Abu Jahid Darso Atmojo, LC., LL.M., Ph.D. The Judicial Judge of the Directorate General paid a visit to the educational institution and was greeted directly by Sheikh Dr. Omar Hamad Swidan.
Dr. Omar Hamad Swidan was very happy and gave his appreciation to the Badilag delegation led by the Director General to visit LIPIA with the aim of strengthening cooperation between the judiciary and Saudi Arabian educational institutions in order to improve the human resources of the religious courts in Indonesia.
Aco Nur started his conversation by expressing his gratitude for all the support from the Saudi Arabian government in improving the quality of human resources for judges of religious courts by giving the opportunity to attend training at the Higher Judicial Institute Riyadh.
Currently, there are 5 batches participating in sharia economics education and training at the Riyadh judiciary high school. Each batch consists of 40 participants from Religious Court Judges. This program is held in collaboration between Badilag and Imam Muhammad Ibn Suud University in Saudi Arabia which has been running for quite a long time.
"This time, there are many institutions, both domestic and foreign, that are collaborating with Badilag in order to improve the quality of human resources in order to provide services for justice seekers", said Aco Nur.
In order to realize a modern world-class religious court and excellent service, reliable human resources are needed in various ways, especially judges must have Arabic and English language skills, like it or not, law enforcers must be able to follow the pace of technological development.
At the end of the visit, Aco Nur invited both parties to cooperate according to their respective needs and committed to exchange experiences, information regarding religious courts in Indonesia, and to close the meeting between Badilag and LIPIA Aco Nur handed over souvenirs as a sign of brotherhood. (aj/ahb)